What is EDSSI?
EDSSI stands for European Digital Student Service Infrastructure.
The infrastructure – currently under development – will allow European higher education
institutions and student service providers to exchange Erasmus+ student data in a reliable
way and enable secure access to student mobility electronic services and tools.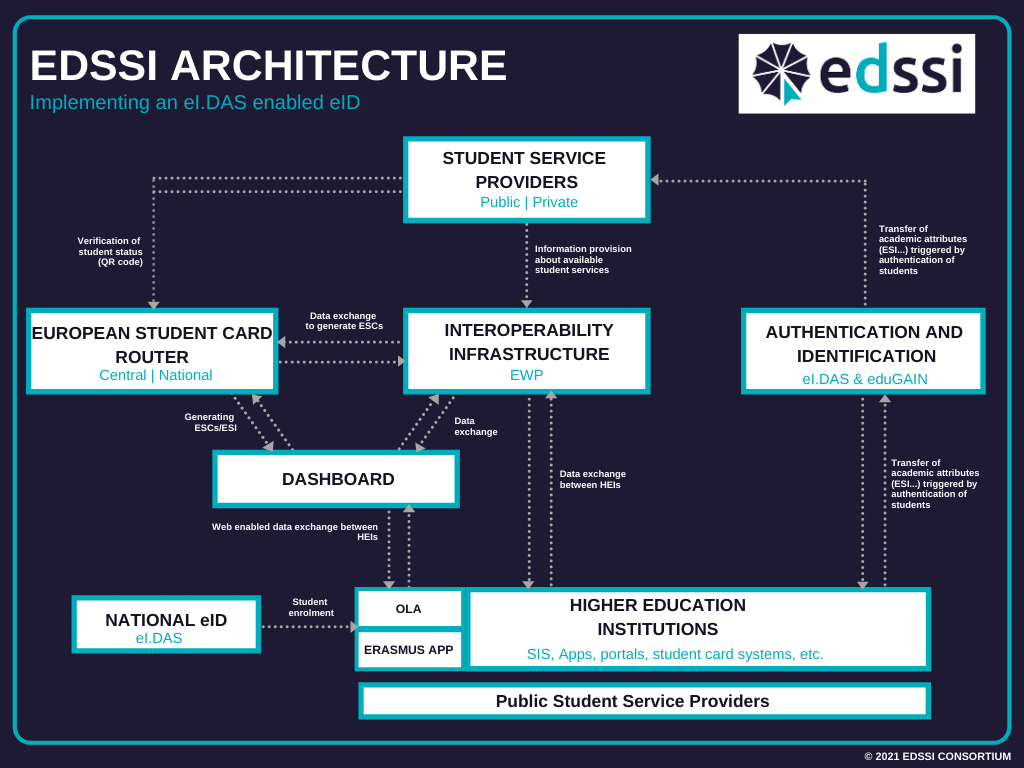 Europe's flagship mobility programme Erasmus+ offers truly unique and life-changing opportunities to hundreds of thousands of Europeans but comes with its own red tape and administrative burden.
Back in 2014, this realisation pushed an ambitious group of higher education and IT professionals to address this challenge and close the gap between the traditional paper-based Erasmus+ management processes and the opportunities brought by ICTs and the digital economy.
In time, the idea blossomed among like-minded higher education colleagues and gained the support of the European Commission. Now funded under the EU's Connecting Europe Facility programme, EDSSI can achieve its ambition and deliver a core infrastructure that will benefit student service providers, higher education institutions and, most importantly, students.
Making Erasmus paperless and improving the quality of student mobility across Europe is now a shared and reachable desire. Many European projects contribute to this endeavour and EDSSI provides the missing link to connect all building blocks.
The project partners