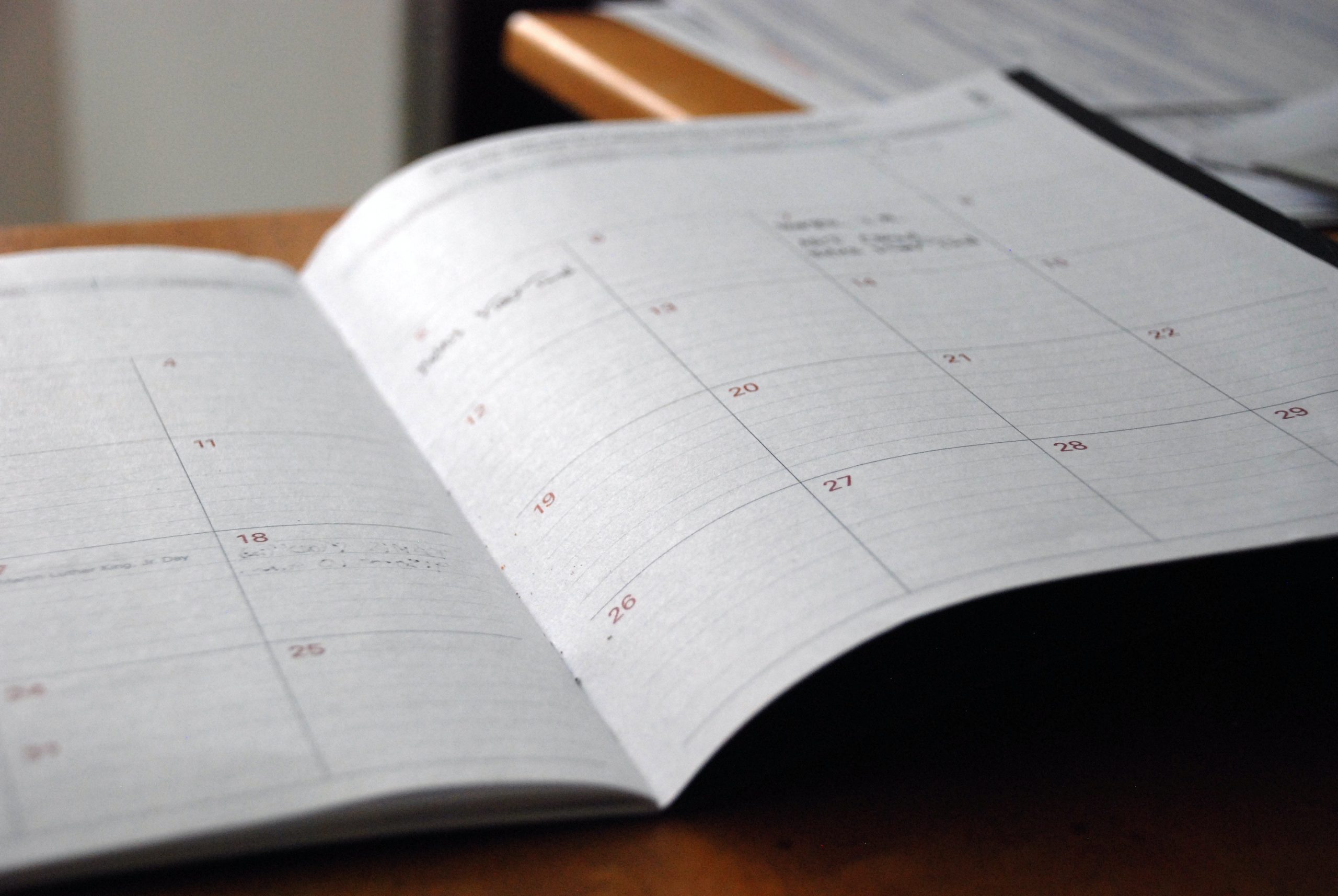 Agenda of the conference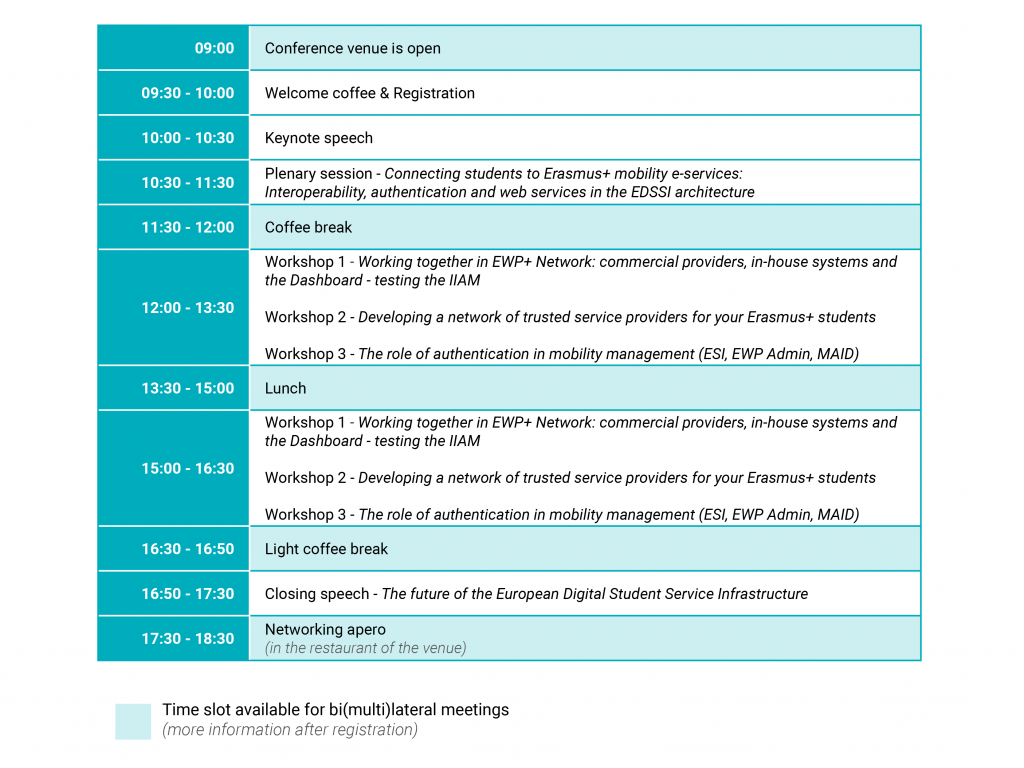 Workshop 1 – Working together in the EWP+ Network: commercial providers, in-house systems and the Dashboard – testing the IIAM
In autumn, many colleagues started exchanging Erasmus+ Inter-institutional agreements via the Erasmus Without Paper network. Unfortunately, success rates in terms of signed agreements were rather low and many emails have been sent back and forth trying to find out what was going on. After a short overview of the current state of play of the operation of the EWP+ Network, in this workshop you have the opportunity to join small groups of colleagues and send agreements to your partner on the spot. In doing so you will gain insight on how the system from your partner universities functions and how data arrives to the other side (if data exchanges are successful).
Workshop 2 – Developing a network of trusted service providers for your Erasmus+ students
The workshop brings together practitioners of the Erasmus+ digital infrastructure and providers of student support services to discuss the present and future of international student mobility management in the European Higher Education Area. Next to explaining the role and importance of service providers, a guided simulation of the new Dashboard module will allow you to discover new features and functionalities of the EDSSI.
The workshop will answer questions like:
What are the key elements International Relations Officers (IROs) should taken into account when presenting the services offered at the host institution to students?
How can IROs and Student Service Providers (SSPs) cooperate to ensure effective communication of up-to-date and reliable information about the services available at destination?
Join the discussion and see for yourself the tools EDSSI is developing to answer these questions.
Workshop 3 – The role of authentication in mobility management (ESI, EWP Admin, MyAID)
The workshop puts under the spotlight one of the main pillars of the Erasmus+ digitalisation process: authentication. You will have the opportunity to understand the role and importance of authentication in the digital administration of the Erasmus+ mobility projects, and to advance your understanding and knowledge on some of the most recent authentication tools/services, i.e. the European Student Identifier, the IdP of last resort, the EWP Administrator.
Additionally, you will hear some of the lessons learnt by the University of Malaga on the IdP of last resort as well as some best practices on how to cooperate with SSPs.
By the end of the workshop, you will be inspired to share and discuss the main takeaways with fellow colleagues.
Go back to the Conference page