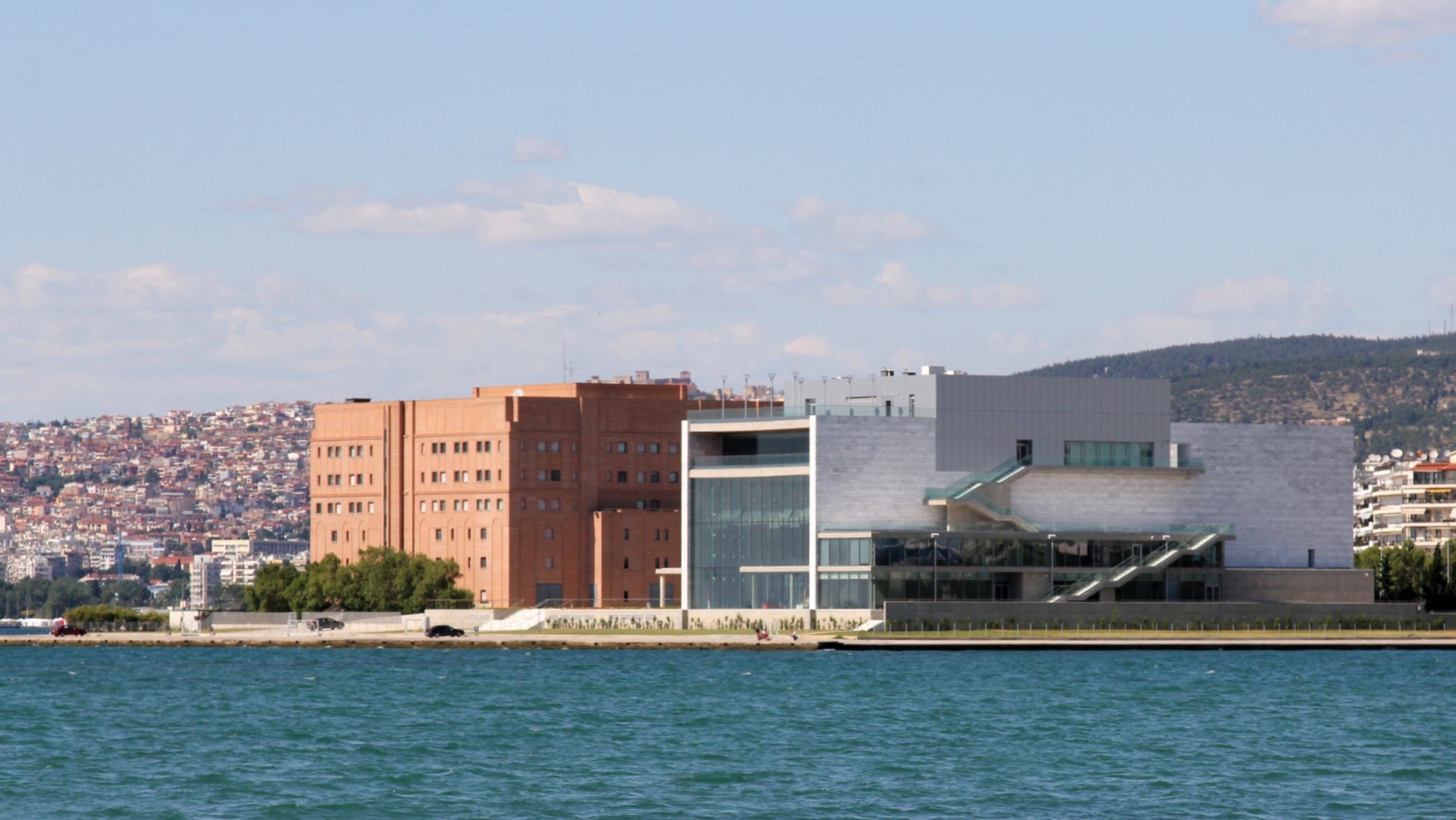 The venue of the conference
The conference will take place at the M2 Building of the Thessaloniki Concert Hall.
Thessaloniki Concert Hall
25 Martiou Street & Paralia
54646 Thessaloniki
Learn more about how to get to the venue of the conference here.
About Aristotle Thessaloniki University
The conference is hosted by the Aristotle Thessaloniki University, consortium leader of the EDSSI project. The University is responsible for the development and maintenance of most of the digitalisation tools enhanced in the framework of this project.
With over 100,000 students, the Aristotle Thessaloniki University is the largest university in Greece and in the Balkans. Established in 1925, the University provides students a comprehensive range of education and training opportunities.
About Thessaloniki
A modern metropolis, Thessaloniki is the second largest city in Greece and has been known throughout history as being the co-capital. Located on a bay that boasts splendid views to Mount Olympus coast, the city has a major port and serves not only as an economical centre, but also as a cultural and historical centre of Greece, with many restaurants, museums and beautiful sights.
Go back to the Conference page